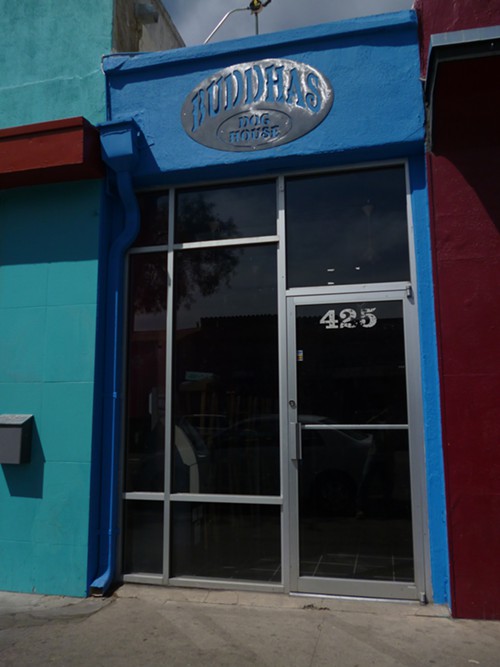 The new Buddha's Dog House going in at 425 N. Fourth Ave. is painted a lovely shade of blue. The narrow space inside has been outfitted with high-to tables and it looks like the kitchen is being stocked with snack items and other things, although no opening date has been posted.
I often wonder how Buddhists feel when companies fashion beer, bars and hot dog restaurants after their spiritual leader. There was apparently quite a stink before Buddha Beer changed it's name to Lucky Beer, but it's webpage is heavy on the Buddhist stuff, with references to the Dalai Lama, enlightenment and other pretty serious Buddhist references.
One wonders how the masses would react to a beer bottle shaped like Jesus or the Pope, but perhaps it would be very well received. He'Brew seems to have made very little of a ruckus, after all.