One of the newest features at the Tucson Festival of Books was the Science City.
In the past, I've posted some photos of the Tucson Festival of Books. Usually, I try to post while the event is going on.
This time out, and a few days late, are some photos from the newest offering at the book festival: the Science City.
Science City boasted 10 tents and stages that featured scientists who spoke about their research; docents from local parks that showcased gila monsters, spiders, and snakes; more volunteers with whale bones and many others.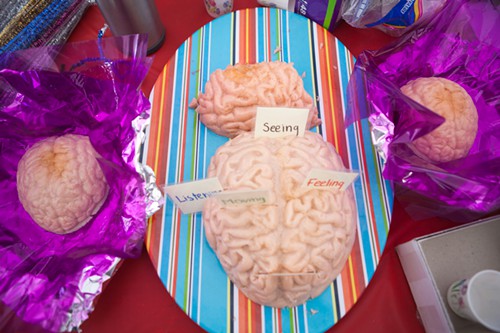 Brains! At the Body-Brain Connection Tent, visitors were treated to how the brain works.
"Science City brought together many different departments from the UA College of Science and regional organizations that relate to science to provide a showcase for the unique abundance and quality of science going on in the Tucson Region," Flandrau program coordinator Shipherd Reed wrote in an e-mail.
The Science City's hands-on environment brought thousands of kids and families to the tents throughout the weekend. Joaquin Ruiz, the dean of the College of Science, was thrilled to see such a turnout, although he said he hoped for a larger footprint for science at the Festival of Books in the future.
"Young kids are engaged in the gadgetry anyway," Ruiz said. "So we need to find ways to engage them later on. We need journalists because scientists are so bad at getting people excited."
Populated, literally, by hundreds, if not thousands of scientists from private companies and the University of Arizona, Tucson is a rich bed for science. How could it not be? The College of Science alone hosts departments like the Biosphere 2http://www.b2science.org/, Mt. Lemmon Sky Center, Flandrau Planetarium and the offices for the Vatican Observatory Research Group. Targeting the public, the College of Science also offers Science Downtown and Science Cafés at the swanky Cushing Street Bar and Restaurant where researchers present their work over dinner and drinks directly to the public.
Science nonfiction authors Douglas Starr, left, Holly Tucker, and Deborah Blum, a Pulitzer-Prize winning science reporter, spoke at the Tucson Festival of Books. James Cornell, back,, the president of the International Science Writers Association, moderated their panel.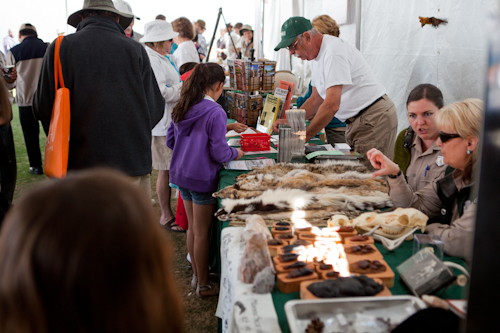 The Sense-of-Place tent hosted representatives from state parks. Many of the docents offered information about the wildlife at the parks.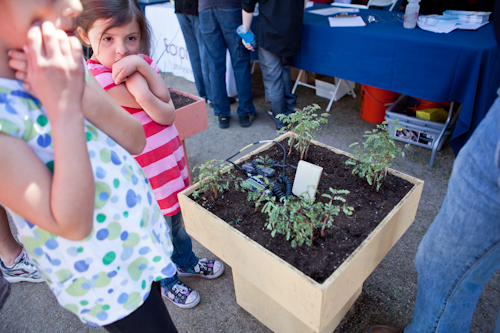 Tucsonans Olivia, 7, and Sophia Mercea, 5, got to participate in some of the green roofs research normally done at Biosphere 2.