Snapshot: At the Ready for Gabby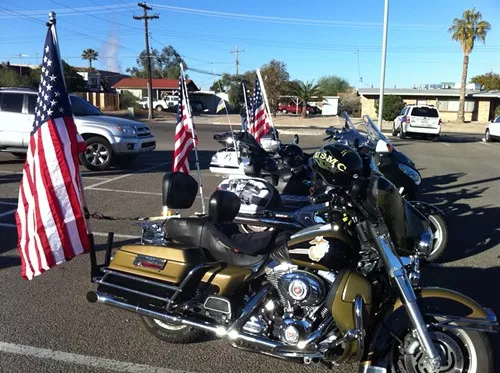 Motorcycles are parked outside of University Medical Center. A group of VFW motorcycle riders volunteered to escort the ambulance carrying Rep. Gabrielle Giffords to Davis-Monthan Air Force Base this morning, as she is transferred to a rehabilitation facility in Houston. The congresswoman rode with this group in May 2009, when they escorted the remains of Civil War-era veterans from Tucson to Sierra Vista.
Update: Shortly before 9:30 a.m., Giffords' ambulance left UMC.
Tags: gabrielle giffords , giffords shooting , Image